Rising Artists Playwriting Competition, SW Theatre Productions and Attic Salt Theatre (North Carolina), Deadline for Submissions Jan. 31, 2019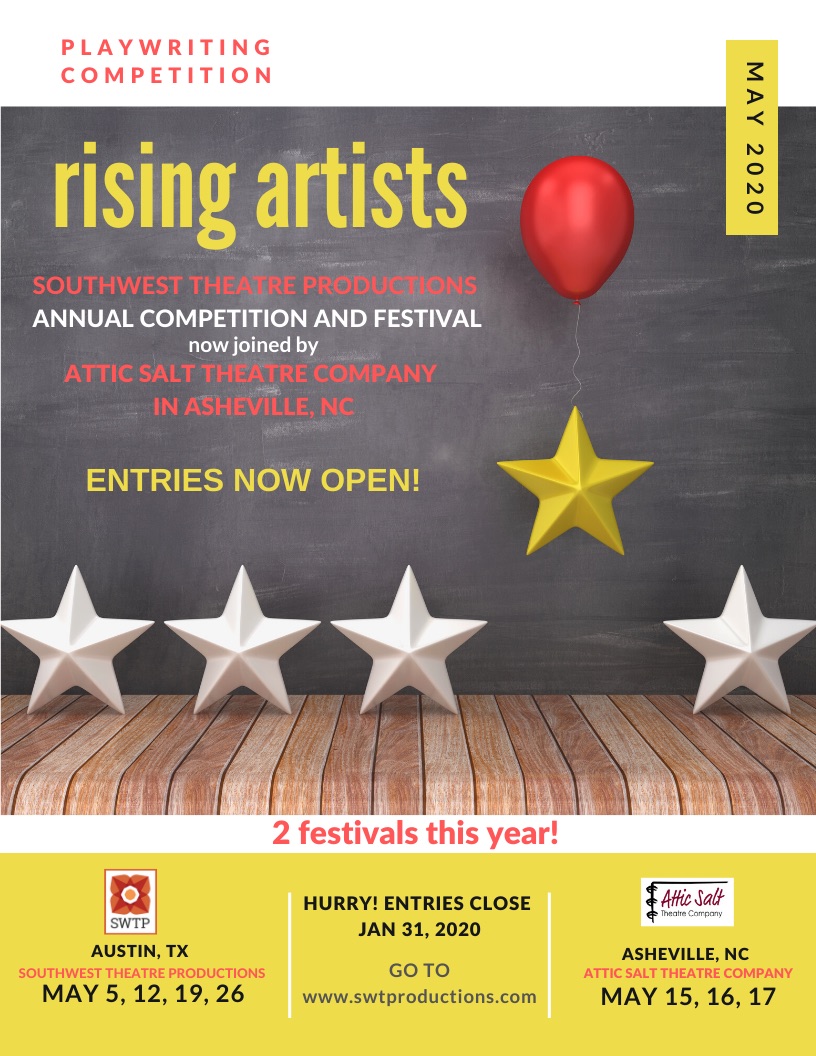 Southwest Theatre Productions' second annual playwriting competition, "RISING ARTISTS," is now open for submissions! Entries close January 31, 2020.

We'll select 3 BLUE winners who will receive stage readings of their play, a royalty fee, and a potential future production in Austin. There will also be 3 RED winners who will receive workshops and possible future productions.

ALSO...WE'RE GROWING!

We're thrilled to be joined by Attic Salt Theatre Company in Asheville, North Carolina (https://www.atticsalt.org/). ASTC will select 3 winners who will receive stage readings at their theatre in Asheville, North Carolina.

BOTH theatre companies will hold their stage reading festivals in May 2020.

SUBMIT TO BOTH COMPETITIONS WITH ONE ENTRY:
https://southwesttheatreproductions.submittable.com/submit

For more details go to our website.
(www.swtproductions.com)