2019-2020 Season, Austin Playhouse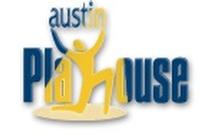 Austin Playhouse announces their 20thAnniversary Season celebrating the human connections at the heart of live theatre.
Artistic Director, Lara Toner Haddock says, "For our 20th season we wanted to really showcase what Austin Playhouse does best while challenging us as a company and a community. So we're bringing back beloved characters Holmes and Watson in a new adventure, but also tackling a huge project like Paula Vogel's Indecent. We have the heartwarming musical She Loves Meand the unflinchingly adult stories explored in Tiny Beautiful Things, and we're closing our season by connecting one of our first hits, Tom Stoppard's Arcadia, to a thematic partner by one of our favorite modern playwrights, Lauren Gunderson."
The season kicks off with Holmes and Watson, by Jeffrey Hatcher. Three years after Holmes dies Watson gets a call that three patients in an asylum claim to be Holmes. Watson embarks on a journey to disprove these claims.
Celebrate the holiday season with the euphoric romantic comedy musical She Loves Me. When two feuding perfume clerks don't know that the anonymous pen pals they are writing to are actual each other.
We will ring in the new year, with Tiny Beautiful Things, adapted for the stage by Nia Vardalos from the book by Cheryl Strayed (WILD). A play about reaching when you're stuck, healing when you're broken, and finding the courage to take on the questions which have no answers.
The season continues with Paula Vogel's Indecent. Dive into the fascinating true story of Sholem Asch's controversial play, The God of Vengeance, and the passionate artists who risked everything to bring it to the stage.
Wrapping up the season we're bringing back one of our favorite productions to celebrate our 20thAnniversary, Tom Stoppard's Arcadia.And, as a 20thSeason bonus, we're running Arcadiain repertory with Ada and the Engineby Lauren Gunderson.
Austin Playhouse 20th Anniversary Season
Holmes and Watson
By Jeffrey Hatcher
Sept.6-Sept. 29, 2019
She Loves Me
Music by Jerry Bock and Sheldon Harnick Book by Joe Masteroff
Nov. 22-Dec. 21, 2019
Tiny Beautiful Things
Adapted for the stage by Nia Vardalos from the book by Cheryl Strayed
Jan. 10-Feb. 2, 2020
Indecent
By Paula Vogel
April 3-April 26, 2020
Arcadia
By Tom Stoppard
May 29-June 28, 2020
Ada and the Engine
By Lauren Gunderson
June 4-June 28, 2020
Austin Playhouse is a professional theatre celebrating its 20th Anniversary Season. Under the leadership of Producing Artistic Director Don Toner and Artistic Director Lara Toner Haddock, Austin Playhouse has grown from a three-play season on the campus of Concordia University, to a year-round operation producing an average of five mainstage plays a year along with theatre for youth productions and a new play festival. Austin Playhouse is currently performing at the Austin Community College Highland campus.