Opportunity: Part-time Business Associate/Bookkeeper for Austin Playhouse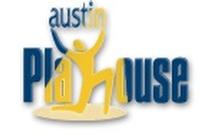 WE ARE HIRING!
Austin Playhouse is currently hiring a part-time (15-20 hours/week) business associate.
Quickbooks proficiency is required. Experience with nonprofit bookkeeping is very helpful.
Primary duties include reconciling bank statements, generating payroll checks for office and production staff, creating contracts and ensuring all tax forms are up-to-date for employees and contract production personnel.
Additional duties include but are not limited to assisting management with financial reporting and budget creation, generating tax forms for all employees and contract labor, generating quarterly tax and other monthly payments.
Ideal candidates will have a strong knowledge of Quickbooks software, nonprofit experience, and be comfortable working in a small office.
Applicants should email a resume and cover letter to info@austinplayhouse.com. Austin Playhouse is looking to fill this position by January 15, 2019.
Austin Playhouse is a nonprofit, professional theatre currently in its 19th season. AP annual operations include producing 5 to 7 season plays, 2 theatre for youth plays, a new play festival, 2 fundraisers, and other special events.