$1 Million in Anonymous Contributions Relaunch Austin Playhouse's Building Campaign
Austin Playhouse announces a $1,000,000 lead contribution to their newly relaunched Building Campaign.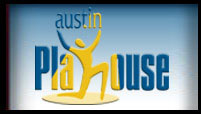 From 2002 to 2011, Austin Playhouse (AP) occupied a renovated space at Penn Field in South Austin. In 2011, rent was $11,000 per month with a planned increase to $16,000 a month. It was impossible for the company to continue operating at that location. AP began working diligently with the City of Austin and several banks to secure a building loan to build a permanent, sustainable home, but were unable to secure a large enough loan or a lead contribution that would insure the project's success. After one season in a temporary facility at the Mueller redevelopment, AP built a new venue at Austin Community College's Highland Campus, renovating two storefronts to the current Austin Playhouse. Six years later, Austin Playhouse is in a much stronger position as an arts organization and the economy is in a much stronger position to support a building loan for the project.
Austin Playhouse is thrilled to announce a $1,000,000 lead contribution to the building fund. This money, from anonymous contributors, will be used to purchase land for the new, permanent, Austin Playhouse. AP has also secured a $1.8 million building loan which will cover the majority of the buildout cost. Forge Craft Architecture, led by Scott Ginder, is engaged for the project.
The initial phase of the building campaign, which was primarily active from 2011 to 2014 raised $297,000 and these funds paid for architectural and engineering plans that will be used for the new site, as well as the temporary facility at Mueller and professional fundraising consultants. AP anticipates needing to raise an additional $500,000 to complete the project and then focusing on paying off the building loan. An in-house development team, led by Claire Grasso, will lead the Building Campaign.
With the ongoing venue shortage in Austin, AP feels an obligation to build a space that will be used by other arts organizations. The current plans have two venues: a 227-seat main stage and a 99-seat second stage. AP is exploring the possibility of adding an intimate black box space as well.
Austin Playhouse's Artistic Director Lara Toner Haddock says, "We are overwhelmed by the generosity of our contributors who understand the vital importance of permanent homes for Austin's artistic community. We also feel a great responsibility to make sure this venue meets the needs not only of Austin Playhouse, but of as many local arts organizations as possible."
Austin Playhouse is actively exploring available sites and plans to have a purchase announcement by early 2019.
Feature by Jeanne Claire van Ryzin at Sightlines magazine, November 28, 2018
Austin Playhouse is a professional theatre in its 19th season. Under the leadership of Producing Artistic Director Don Toner and Artistic Director Lara Toner Haddock, Austin Playhouse has grown from a three-play season on the campus of Concordia University, to a year-round operation producing an average of six mainstage plays a year along with two theatre for youth productions and a new play festival. Austin Playhouse is currently performing at the Austin Community College Highland campus.
Austin Playhouse's 2019 – 2019 season opened with Austin playwright Lisa B. Thompson's Monroe, September 7 – September 30, 2017, followed by Rupert Holmes' The Mystery of Edwin Drood, a hilarious, interactive whodunit mystery musical, November 24 – December 16, 2018. In the spring, Austin Playhouse will present Paradise: A Bluegrass Musical, January 11 - February 3, 2019, Michael Frayn's Copenhagen that discusses the intricacies of physics, and ponder the metaphysical— the very essence of human motivation, April 5th-May 5th, 2018. The season will conclude with The Book of Will by Lauren Gunderson, a new story about the community who saved Shakespeare's work from the dustbin of history, May 31st-June 30th, 2018. In addition, Austin Playhouse will treat Austin families to a world premiere Theatre for Youth production of local playwright Katherine Catmull's adaptation of her own YA novel, Summer & Bird April 22nd-May 3rd