Portfolio and CTX Live Theatre Interview of Scenic Designer Ia Ensterä, by Alex Garza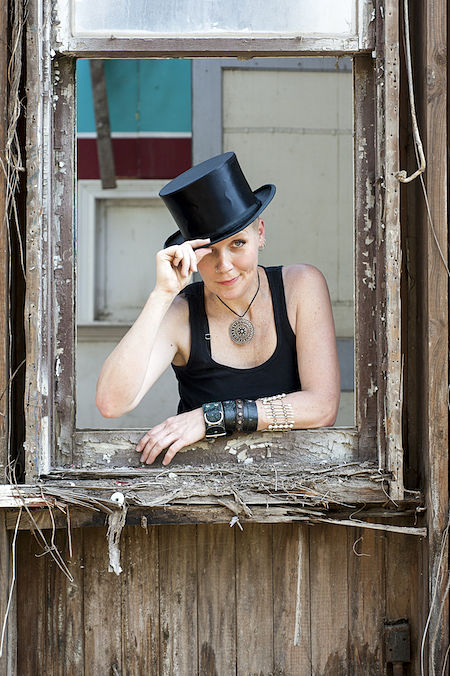 Please provide some background information about you.
I spent the first ten years of my life in Helsinki. Then my mother married a Texan, which resulted for me in the culture shock of a move to Belmont, Texas (To this day, I swear the population was 6), followed by a move to Lockhart, Texas
What was your education?
Texas State University, Bachelor of Fine Arts in Theatre, specialization: Acting… and I'm now studying for my MFA in Scenography at Aalto University in Helsinki, Finland.
How did you first gain an interest in theatre?
I can vividly recall being completely bowled over by the enormous turning stage used for a production in Helsinki of My Fair Lady when I was a teenager. As a child I was no stranger to the arts (my family is somewhat littered with artists of all sorts), but that moment made such an impression on me. My heart still flutters at the mere remembrance of that moment.
In design? I've been aware of my surroundings and set design from before I can remember. I was quite a prolific municipal designer of Smurf and LEGO towns and pinecone animal ranches. My best friend Pia and I were also quite the interior design team for our doll houses. Rarely if ever did we play with the dolls. We spent most of the time rearranging furniture which my mother would bring from her various trips abroad to fashion shows and even walls and staircases. Both dollhouses had electricity, so that also played an important part in decision-making for the placement of items. We both still work with spacial elements: Pia became a graphic designer and I became an designer of environments.
Who or what are some of your greatest artistic influences?
My mother Kirsi-Marja Keith, a much better artist than I'll ever be, Julie Taymor, the Dalai Lama, Eiko Ishioka, Ming Cho Lee, Mother Nature, Es Devlin, Ai Weiwei, Maya Angelou, Tove Jansson, Charlie Chaplin, George Tsypin, Catherine Martin, Donyale Werle, and, most of all, the great creatives with whom I've worked throughout the years.
What are some of your favorites of the shows you've worked on?
I've been very fortunate to have been a part of many great productions. The ones that jump into mind are Thr3e Zisters and Am I White (Salvage Vanguard), Detroit (Capital T Theatre), The Tempest (En Route Productions), Picasso At the Lapin Agile (Present Company Theatre), Uncle Vanya and Black Monk (Breaking String), and The Aliens (Hyde Park Theatre), but there are many more.
What is your impression of the Austin theatre community?
They're a powerful group of dedicated, hungry creatives, pushing their own artistic boundaries as well as testing those who see their work.
There is a lot to be done to make life in Austin actually livable for artists, but I've never met a more spirited, intense, prodigious, and resolute faction of society. Austin theatre creatives are awesome, both in the classic AND in the prevailing definition of the word.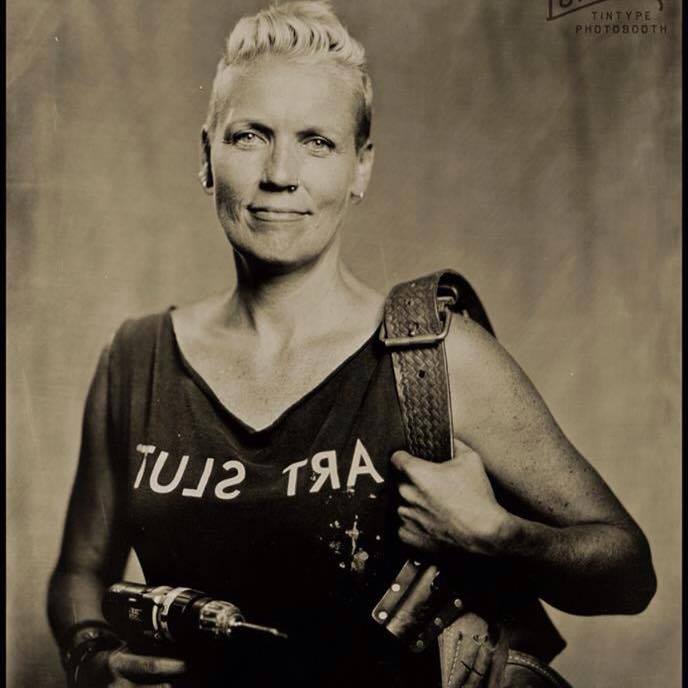 What are you currently working on? What will you be working on?
As I am currently working on my masters degree in scenography at Aalto University in Helsinki, Finland, I am making the most of my time by contemplating my future artistic pursuits and where in the world these pursuits may take me. I am also the Co-Artistic-Director partner with Lindsay Doleshal of En Route Productions in Austin, and I'm a board member of OISTAT Finland.
As Salvage Vanguard Theater's remount of Thr3e Zisters comes to a close, I am putting my energies into projects involving the wondrous talents of Lindsay Doleshal, Timothy Braun, Yury Urnov, and a handful of others….as well as pursuing more of my installation artwork in Helsinki.
What advice can you give to future theatre people/artists?
Art is not for the faint of heart. This field requires an insane amount of dedication, hard work, many sleepless nights, and a pure love of art of all sorts. Study absolutely everything. . . because you will utilize absolutely everything. . .and then study more. . . and leave your ego at the door. Ain't no room for egos here!
Anything else you want CTX Live Theatre readers to know about you?
I wouldn't be able to do all or any of this without wonderful support of my family and friends. . ..and a very, very stubborn streak (a quality to which my mother, my wife, and my son can all easily attest).
IA ENSTERÄ, Scenographer
Board member of En Route Productions
Board member of OISTAT Finland
An Ia Ensterä Portfolio