Vortex Repertory in Austin Receives Grants to Support African-American Works and 2018 Program
The VORTEX
announces
Arts Funding from the John L. Warfield Center and the National Endowment for the Arts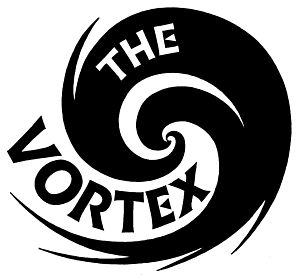 The VORTEX is thrilled to announce funding from the John L. Warfield Center for African and African-American Studies at The University of Texas at Austin. This $5000 grant supports the world premiere work of three African-American women whose plays debut at The VORTEX this year. Lisa L. Thompson's play, Underground, directed by Rudy Ramirez, opens at The VORTEX in March. Ebony Stewart's new play, Ocean, directed by Sonja Parks, opens in May. Tyler English-Beckwith's Afro-futurist TWENTYEIGHT, directed by Matrex Kilgore and Tyler English-Beckwith and co-produced with Gale Theatre, opens in August. The VORTEX is thrilled and grateful to the John L. Warfield Center for their financial support of these plays, playwrights, and the artists who will create these new productions.
The VORTEX is also honored to receive its 5th grant from the National Endowment for the Arts for the creation of work for our ambitious Performance Park, the centerpiece of our 30th season in the spring of 2018. Guided by Producing Artistic Director, Bonnie Cullum, this extraordinary work reflects the collaborations of dozens of VORTEX artists in an interactive performance that resembles a blend of theatrical scavenger hunt, social justice, tarot divination, and amusement park. Audiences will be able to attend Performance Park for free.
The VORTEX also just received a grant from ScriptWorks Finer Point Fund in support of ScriptWorks' member Lisa B. Thompson's Underground. ScriptWorks exists to support dramatic writers by providing opportunities at all stages in the writing process — from inception through production. ScriptWorks supports the whole writer, not just an isolated project, and dedicates itself to career advancement as well as artistic growth. Committed to high artistic standards, ScriptWorks seeks to protect the writer's integrity by encouraging playwright initiative and harnessing collective potential.
About The Warfield Center: The John L. Warfield Center for African and African American Studies (WCAAAS) is the arts, culture, and programming division of Black Studies. Since its inception at UT Austin in June 1969, WCAAAS has been a focal point for campus and community life. The Center's scholarship and cultural production draws on the expertise of its Faculty Affiliates in a wide variety of fields and disciplines, including Education, History, Literary Studies, Political Science, Social Work, and Communications, among others. The Center supports the research and programmatic initiatives of its Faculty Affiliates and students, collaborates with local organizations, and encourages creative work that seeks to foster social justice for people of African descent around the world.
About the National Endowment for the Arts: Established by Congress in 1965, the NEA is the independent federal agency whose funding and support gives Americans the opportunity to participate in the arts, exercise their imaginations, and develop their creative capacities. Through partnerships with state arts agencies, local leaders, other federal agencies, and the philanthropic sector, the NEA supports arts learning, affirms and celebrates America's rich and diverse cultural heritage, and extends its work to promote equal access to the arts in every community across America. Visit arts.gov to learn more about NEA.