Missy Miller Presents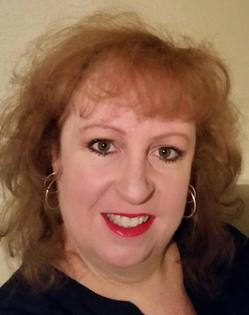 Missy Miller started dance classes at age four and by age seven was studying ballet with Vladimir Marek and Nancy Smith at The San Antonio Ballet Company, and tap and jazz with Jackie Sparks at The San Antonio Little Theatre. When she was twelve years old, she branched off into musical theatre training through the inspiration of off Broadway director, Phil George at S.A.L.T. (San Antonio Little Theatre) with the original "Saltines." At the age of fourteen she was hired for her first professional choreography job for "Company" at the Road Runner Civic Center for The Harlequin Dinner Theatre at Fort Sam Houston, with Director Wayne Elkins. Towards the end of her senior year, Missy was awarded scholastic honors and a dance scholarship to The University of Texas at Austin from the National Foundation for the Advancement of the Arts. In 1984 following her graduation, she established The Showstoppers Academy of Musical Theatre, Inc. and accepted the position of Staff Choreographer with Jerry Pollock at Alamo City Theatre at The Josephine while her Showstoppers company continued to grow and thrive.



In addition, while she continued performing and choreographing with great directors including Jerry Pollock, Wayne Elkins, and Frank Hancock, she studied and performed with companies such as Susan Connolly's Dance Workshop, Danz America, and Aaron Callies. At the age of nineteen she won first place in the city, state, and regional rounds of the National Gregory Hines Tap competition which qualified her as one of 22 finalists to study in New York City with Gregory Hines and Mercedes Ellington. Missy's instrumental and vocal education includes band and choir education studying with Mary Martin, Scott MacDonald, John Bridges, and Bill Brady, plus additional voice training with Joyce Brannon and Ray Cook. Drama education includes Charles Jeffries, Louis Munóz, Phil George, and Ray Cook, and Direction training with Phil George, Wayne Elkins, and Jerry Pollock.



Throughout the late 80's and early 90's, Missy began producing original musical revues with The Showstoppers and established a sister company, The Showstoppers Entertainment Company featuring professional entertainers to perform exclusively in main-stage original productions and large national events including Disneyland, National Republican Conventions, Honda Conventions, Coldwell Banker Conventions, the grand opening of Rivercenter in San Antonio, the NRA Convention with Charleton Heston, and in Las Vegas for 5 consecutive years with the National Pageant, The Young American Stars. Her additional work for national conventions over the years includes directing and choreographing stars such as Cheryl Ladd, Gerald McRaney, Judy Tenuta, Susan Anton, and Glen Campbell. Her original productions established her reputation as a multi-talented producer, director, and choreographer and in 1994 Fred Turner of TETCO, Inc. hired her to continue the legacy of the Josephine Theatre as the full time Artistic Director.



Missy began developing her own original musical revues into main-stage productions for the Josephine seasons. These original revues proved not only to be more cost effective and successful, but also led Missy Miller and the Josephine Theatre into an award-winning era of crowd pleasing performances. Under Missy's leadership, The Josephine Theatre performances, cast members, and musical directors received accumulative Alamo Theatre Arts Council Globe Awards upwards of sixty. She was quickly promoted by her board of directors to the position of Executive Director and the Josephine continued to excel not only with awards, but also financially, with a profit increase of $100,000.00 in only one years' time.



In 2008, Missy was selected from an international search for the position of Theatre Specialist at Fort Sam Houston. From 2008 to 2012 she wrote, produced, directed, choreographed, and musical directed three main-stage musicals and five children's academy musicals each year in addition to managing all operations of the Harlequin Dinner Theatre. Many of these productions won international awards from the FORSCOM Army Festival of the Arts including first place for best ensemble of a musical, second place for best youth production, and multiple awards for scenic design, costume design, lighting design, and best production.



In 2012 Missy moved on from the military to start the Carmack Performing Arts Complex. The 45,000 square foot facility housed two theatres; several dance class spaces, and the American Legion Post #592. In only two years' time Missy produced five original main-stage musicals and six children's academy productions, and hosted three dance recitals and countless industrial trade shows, wedding receptions, and special events.



In 2014, Missy decided to return to the roots of her career in teaching and choreographing. She now operates "Missy Miller Presents…" in collaboration with The Josephine Theatre.



To date, Missy has produced, directed, and choreographed more than two hundred productions, at least forty-five of which are her critically acclaimed, award-winning original productions. She has personally received twenty-one Alamo Theatre Arts Council Globe Awards.
---
Contact Information