Auditions for 2015 musicals, by SummerStock Austin
Mar. 14 - Mar. 22 (2015)
2015 Season Auditions
Calling Performers, Crew, and Production Team
Online Audition Application Link
Show # 1- Into the Woods
Show #2 - Joseph and the Amazing Technicolor Dreamcoat, Adams Family, OR All Shook Up
Theatre For All - The Race: Tortoise vs. Hare (A New Musical by Allen Robertson)
THE RACE: Tortoise vs. Hare. Ancient versus Modern. Brain versus Brawn. Peace versus war. Sacred versus Secular. Poor versus rich. Reptile vs. mammal. The ultimate culture clash between two tribes and a fantastical race to decide the fate of them all. Musical styles collide in this energetic new musical re-imagining of the ancient fable. (Funk, Tribal, Rock, Polynesian, etc) Cast of 10-12. The split between genders is flexible.
Looking for high energy, charismatic performers who sing in multiple styles (pop, legit, rock, etc.) with strong harmony skills. Playing percussion and/or ukulele is a plus. Jump rope skills are a plus. Contemporary movement skills are a plus.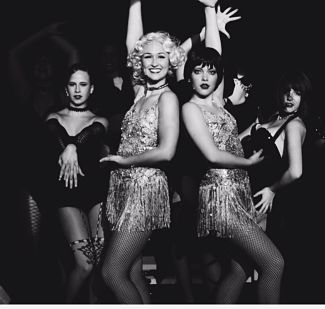 ---
Performers
Prepare: 2 contrasting songs (between 16 and 32 bars) and one monologue (approximately 1 minute)
Fill out the online form
Then choose a dance call and an audition slot
Bring headshot and resume to the audition
Technicians/Production
Prepare for an interview; Bring materials showing previous work or be ready to answer questions about your passion for crew and/or production.
Fill out the online form
Then choose an audition slot. That will be your interview time.
AUDITION BREAKDOWN
March 14 Saturday (Bowie High School)
10a-1p Audition Slots (10 people per hour)
2p-3:30p Dance Call Choice #1
March 15 Sunday (Bowie High School)
10a-12p Audition Slots (10 people per hour)
12p-3p Callbacks
March 21 Saturday
10a-3p Audition Slots (10 people per hour)
4p-5:30p Dance Call Choice #2
March 22 Sunday
10a-12p Audition Slots (10 people per hour)
12p-2p Callbacks
SCHEDULE
1st Rehearsal July 5; Strike August 17
Typical Rehearsal Schedule (July 5-July 19, 9am-5pm or 2-10pm 6 days a week
Tech and Show Schedule begins July 20 and runs through strike August 17