Nov. 21, 2020
Saturday
Lucas has amassed the coveted middle-aged-man spoils: an adoring wife, a devoted son, a successful-but-not excessive career. His return to his hometown for professional recognition promises to be a well-earned victory lap.
Emily seeks solitude and relief from the weight of the world hoisted on her 17-year-old shoulders. Her impulsive retreat to a deserted bridge seems like a passable, if not ideal, solution.
When they intersect on the footbridge Lucas designed, Emily and Lucas are forced to resolve the impasse by confronting past traumas and fading dreams.
---
Running Bear
by Raul Garza
Hyde Park Theatre
Saturday,
November 21, 2020
Streaming
via internet
Everywhere, TX, 78700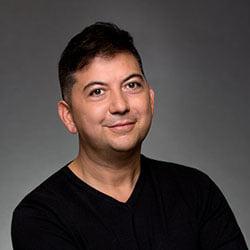 While our physical space might be dark, theater is alive at Hyde Park Theatre.
Exciting news: HPT's selection for the summer new play workshop, Running Bear by Raul Garza, will be released as an audio play on November 21, 2020 at 8:00 PM CDT on the Hyde Park Theatre YouTube Channel https://www.youtube.com/user/HydeParkTheatre
Now in its fourth year, the new play workshop's public reading was postponed from this summer due to Covid-19. But Saturday, November 21, you can hear our workshop production directed by Lily Wolff, featuring Mical Trejo and Estrella Saldaña, with sound design by Robert Fisher.
The performance is free, but donations are gratefully accepted at https://hyde-park-theatre.square.site/
This project is supported in part by the Cultural Arts Division of the City of Austin Economic Development Department, by a grant from the Texas Commission on the Arts, and by an award from The National Endowment for the Arts.